Paintless Dent Repair (PDR)
What kind of dents can you fix with PDR?
The best candidates for PDR are shallow dents on flat surfaces. The closer the dent is to a crease or body line, the harder it will be to remedy. If there's serious surface or paint damage, PDR will not satisfy our shop standards. Also, if the dent is not accessible due to structural bracing or body cladding which can't be removed, then PDR is not a viable option.
Dents that are not candidates for PDR include:
Dents less than 1" away from the edge of the hood, door, wheel well, trunk or fender panel
Dents that have chipped paint, scratches or gouges
Fuel door dents
Metal or chrome bumper dents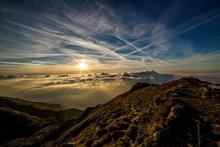 R. Roullier
Colorado Car Works has repaired four of our cars now (two badly hail damaged and two minor fender benders). The hail damaged cars had thousands of dents, a missing back windshield, broken mirrors and lights. The cars were always put back together looking like new and dealing with Colorado Car Works was easy and friendly. Joaquin and his staff go out of their way to make things easy for you with quick pick up and drop off, dealing with your insurance and keeping you up to date on what is going on with the schedule for your car. We highly recommend Colorado Car Works and won't take our cars for body work anywhere else!